David Greenberg is a licensed real estate broker.  The New York Association of Realty Managers has awarded him the title of NYARM (New York Accredited Realty Manager). He is a graduate of The George Washington University with a degree in finance.
Mr. Greenberg has managed real estate for over forty years. We have extensive experience in housing court procedures including dispossess and holdover procedures. We manage many buildings in the Section 8 program and have the expertise necessary for processing Section 8 tenant applications, leases, and management of Section 8 tenants.
We have the knowledge necessary to handle Senior Citizen Rent Increase Exemptions (SCRIE) applications, as well as all of the filing procedures to process rent increases for existing SCRIE tenants. We will respond to Division of Housing and Community Renewal (DHCR) complaints, and we will file for Major Capital Improvement (MCI) rent increases. We will also file for Maximum Base Rent (MBR) rent increases for all rent-controlled tenants.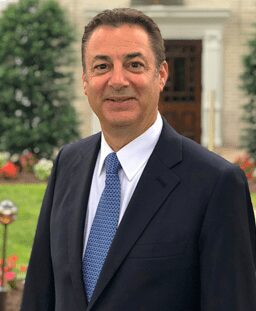 We negotiate union contracts for the building owner, as well as supervise and hire building personnel.
Our firm will negotiate and prepare all commercial and residential leases. All lease applicants are screened through credit bureaus, and background checks are run.
We pride ourselves on maintaining well-run properties, vigorous tenant screening, upgrading properties, and keeping both tenants and owners satisfied.
We Are Members of the Following Organizations: